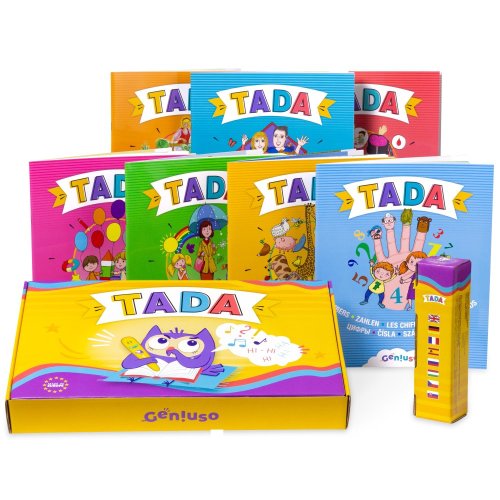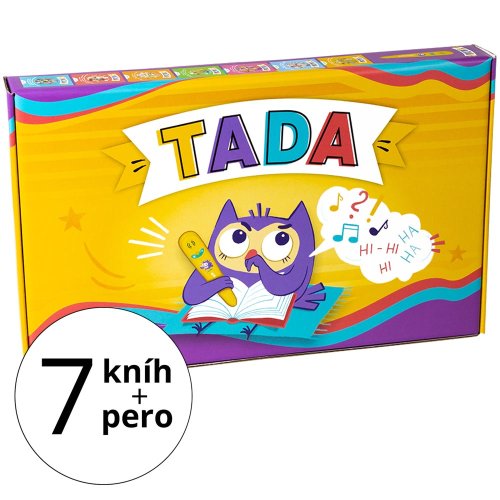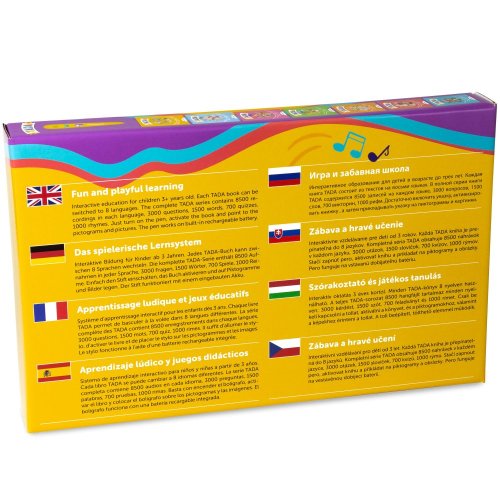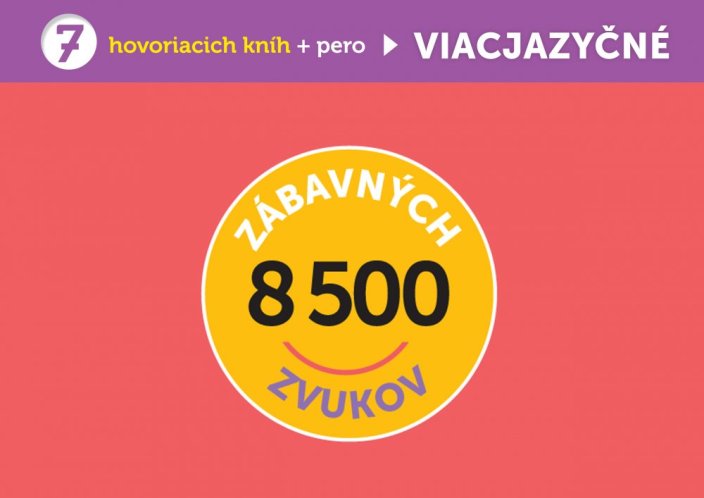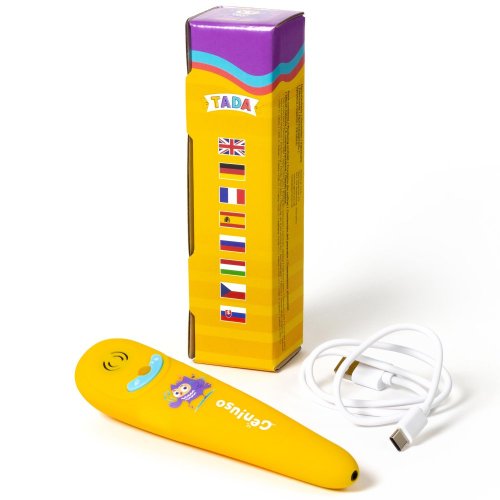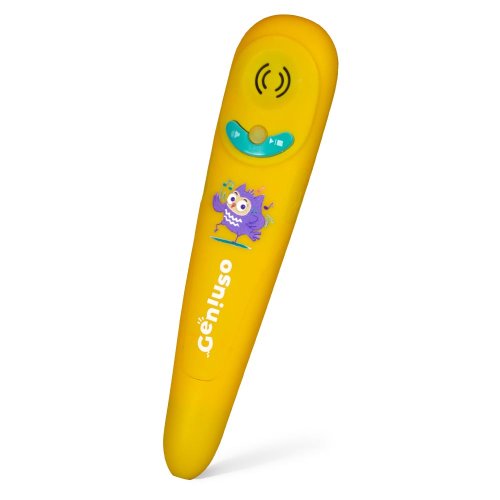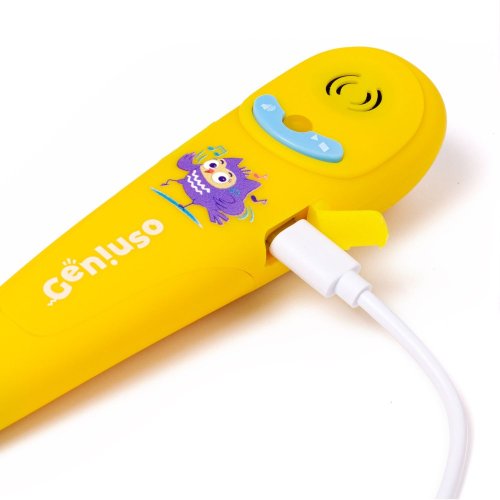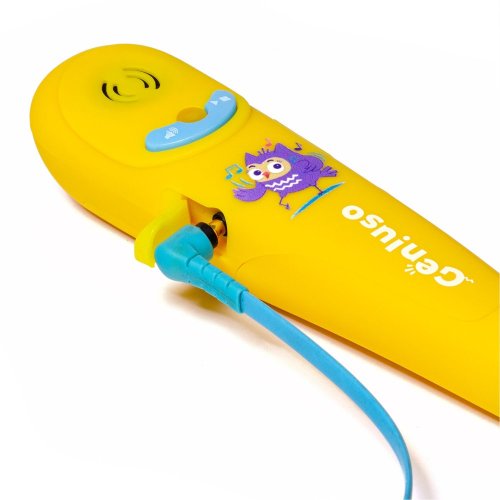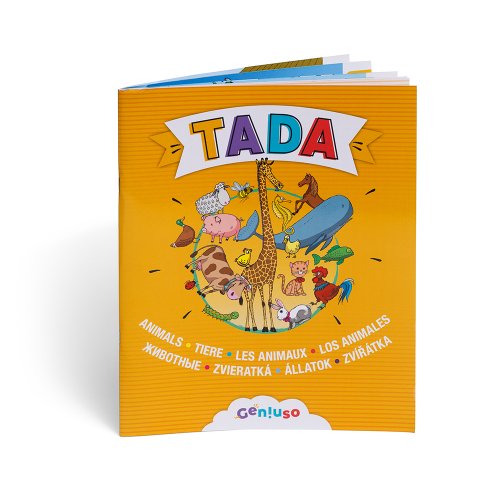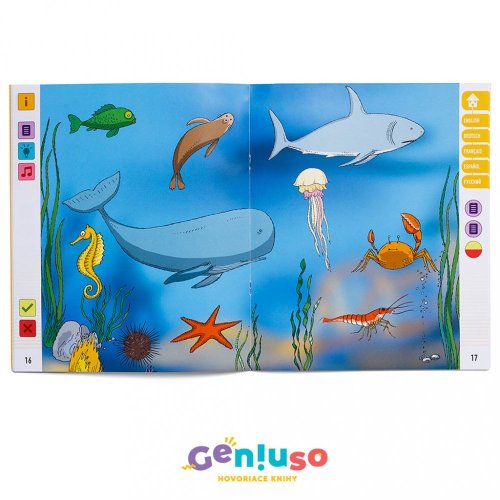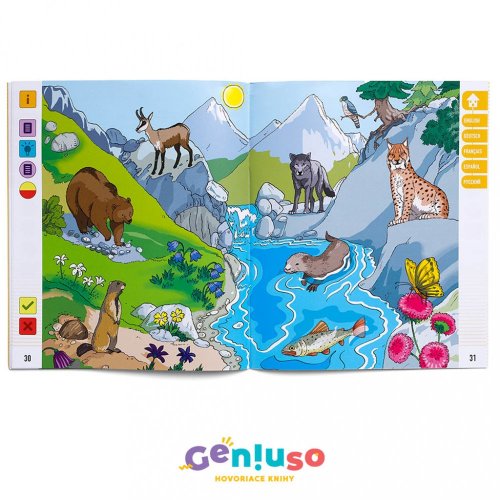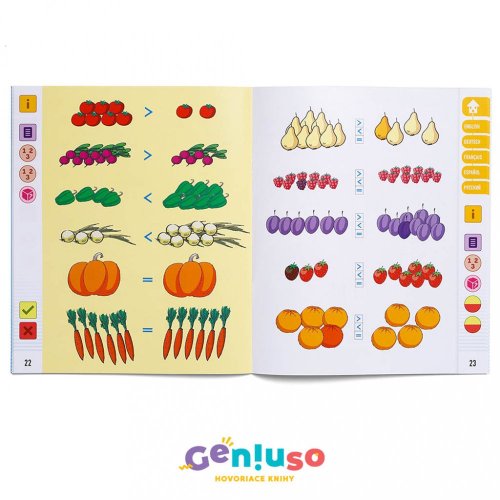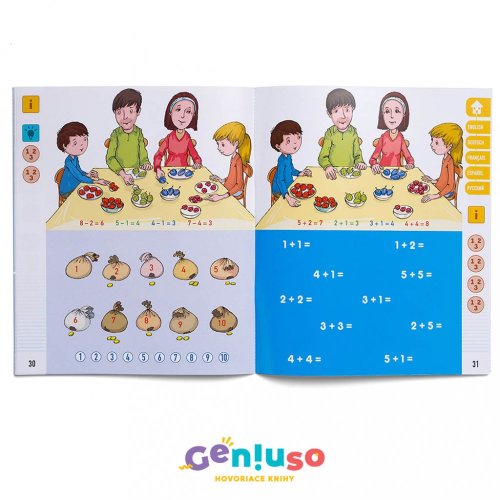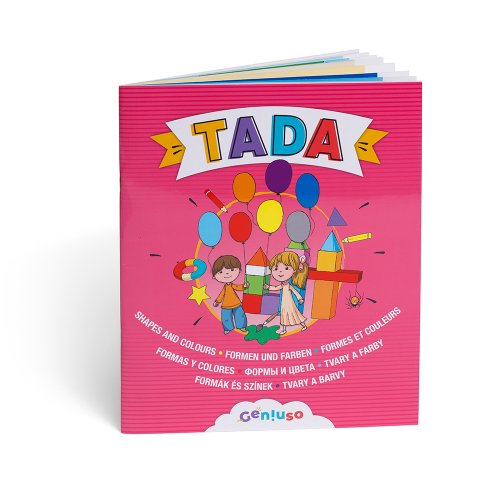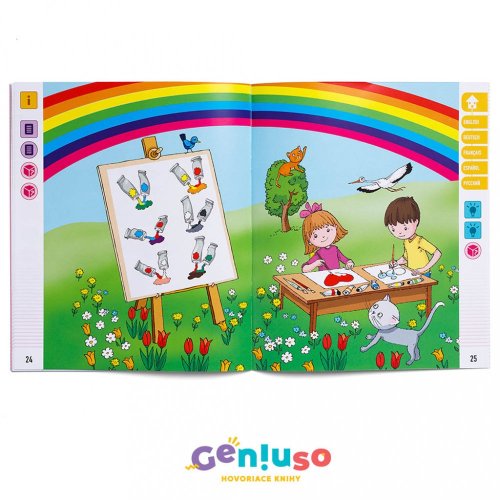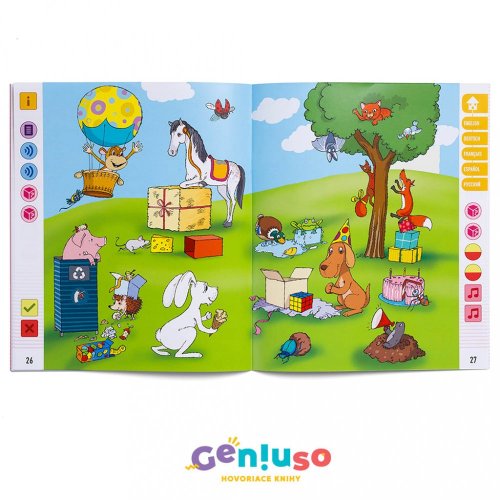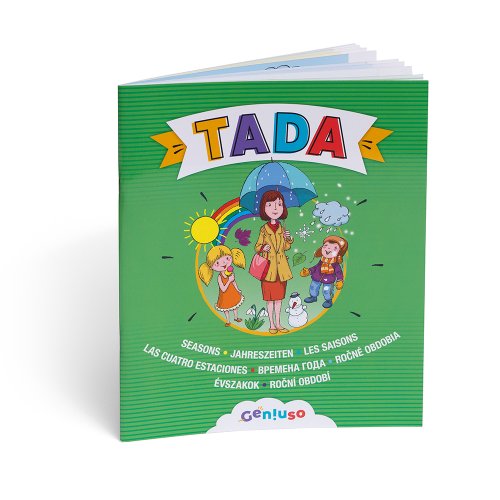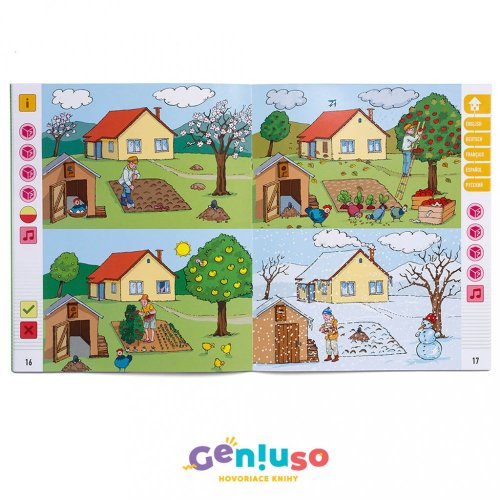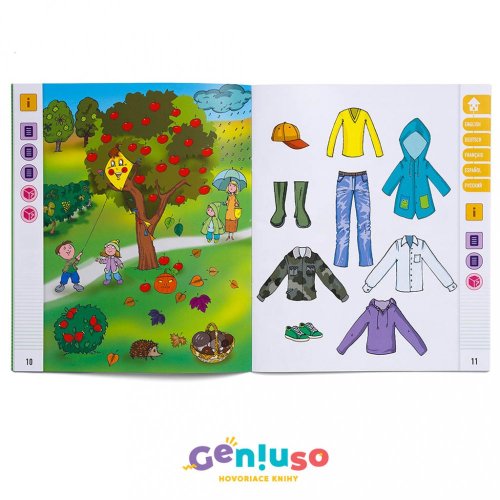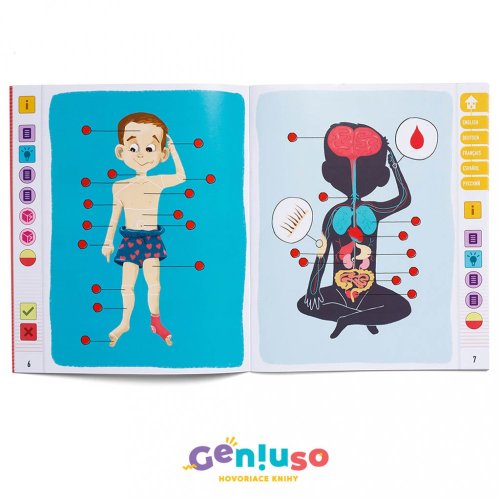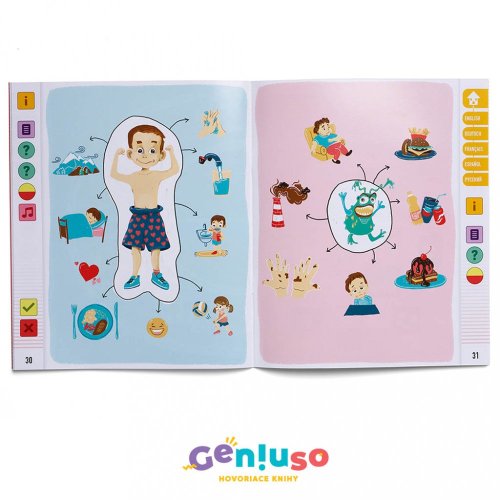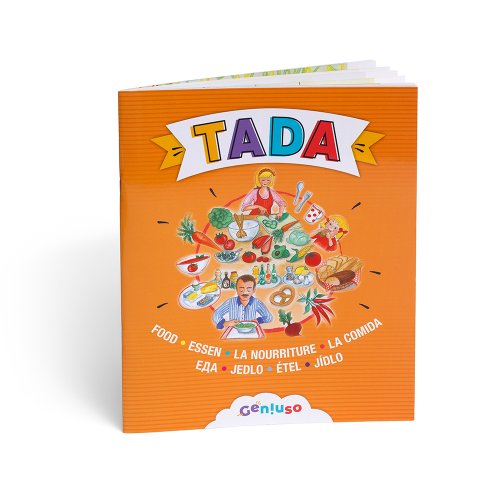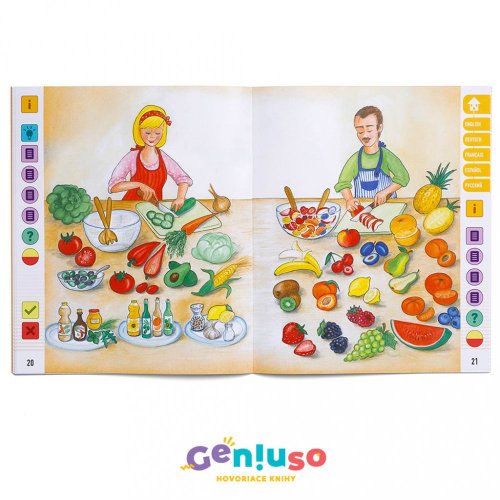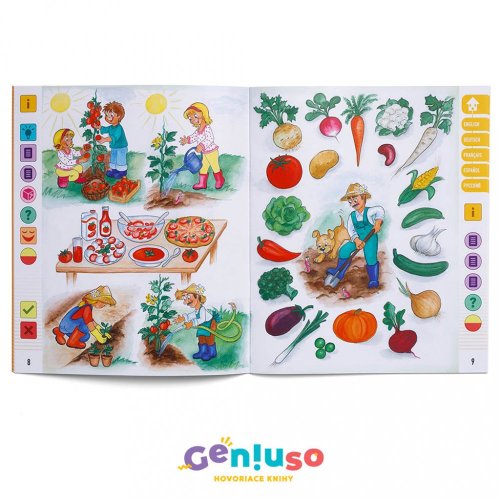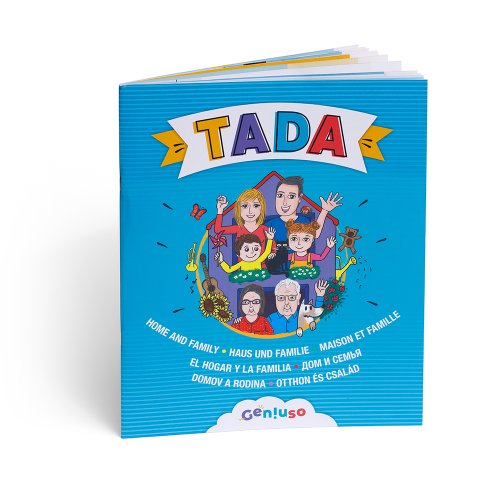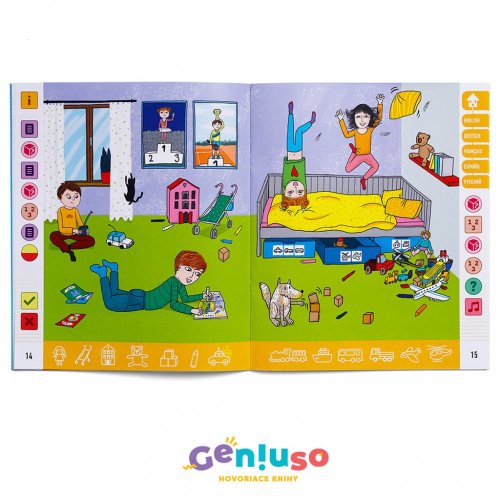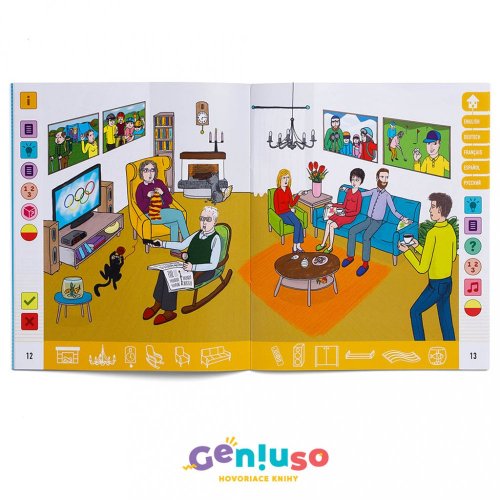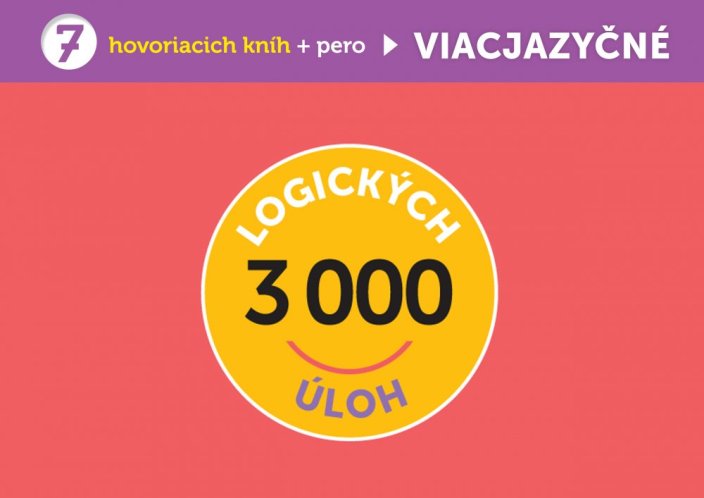 Playful learning in 8 languages! The complete series of seven multilingual TADA books, including the Geniuso interactive pen, with a special discount. More
Manufacturer: MarDur s. r. o. Product code: 224 How to shop
A summary of the books contained in the package
The TADA series books contain 224 richly illustrated pages with as many as 8,590 recordings, 3,500 tasks, riddles, questions, and answers, 1,000 rhymes, and 18 well-known English songs. The TADA series guarantees endless playful learning in 8 languages (English, German, French, Spanish, Russian, Slovak, Hungarian, Czech).
The TADA books can be simply and quickly switched between all 8 featured languages on any page.
The TADA book series contains up to 1,500 words and their correct pronunciation – as all books were recorded by professionals who are also native speakers of the featured languages.
NO NEED TO UPLOAD ANYTHING TO THE PEN:
When you unpack this package at home you can start using the books right away – the pen is ready to be used. All you need to do is turn it on and place it on any Geniuso talking book.

Watch our short video on YouTube:
Click on the individual products for more details:

The package price includes a 0.05 € recycling fee for the talking pen.
Parameters
| | |
| --- | --- |
| Number of pages | 224 |
| Number of audio files | 8590 |
| Featured languages | |
| Publication year | 2021 |