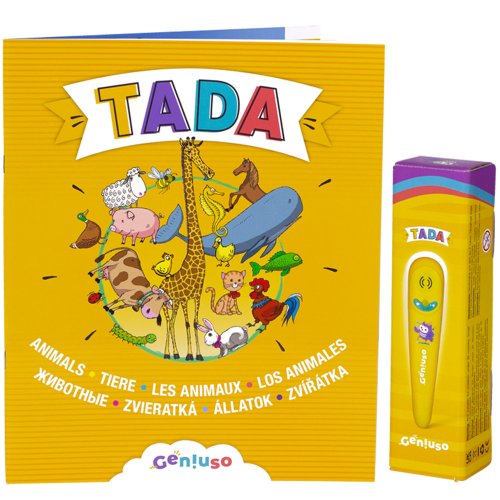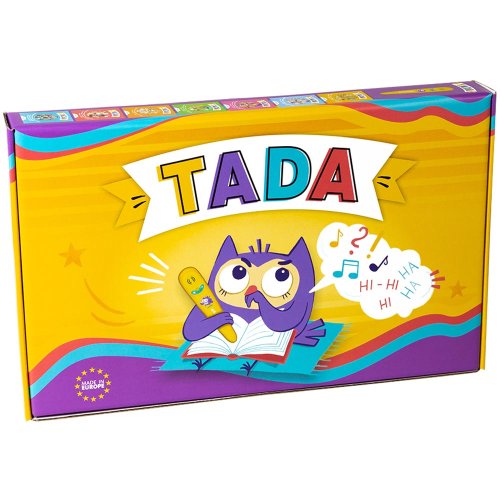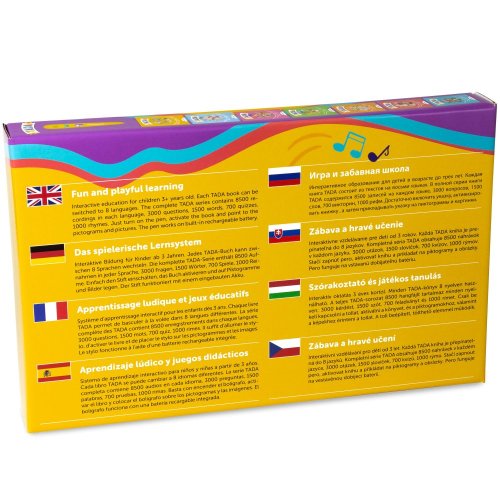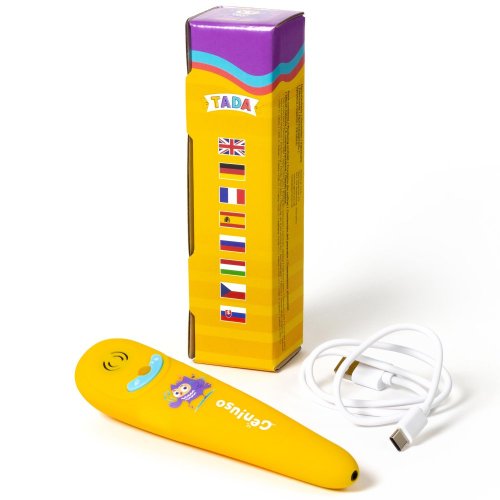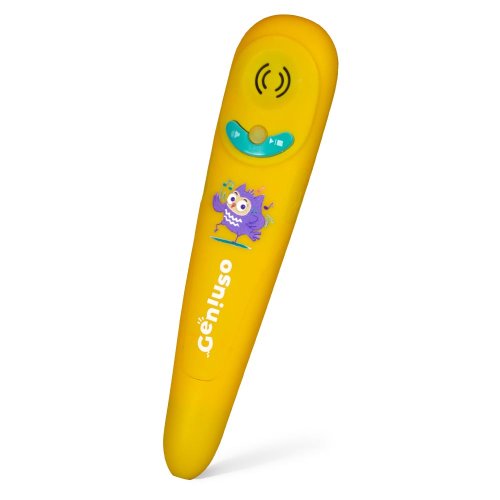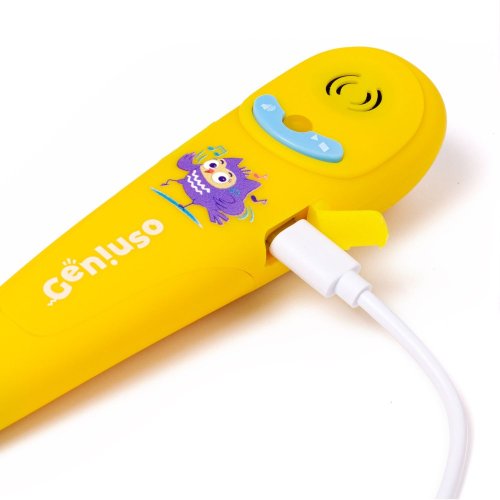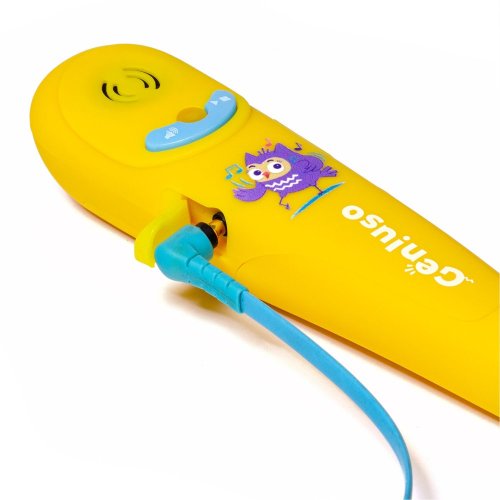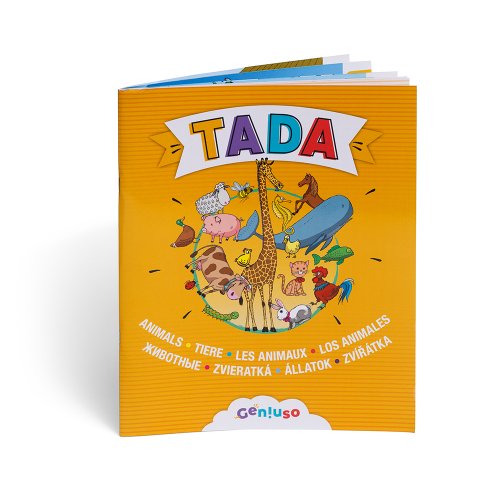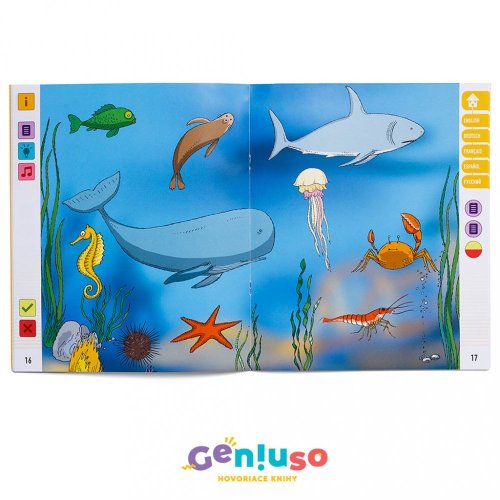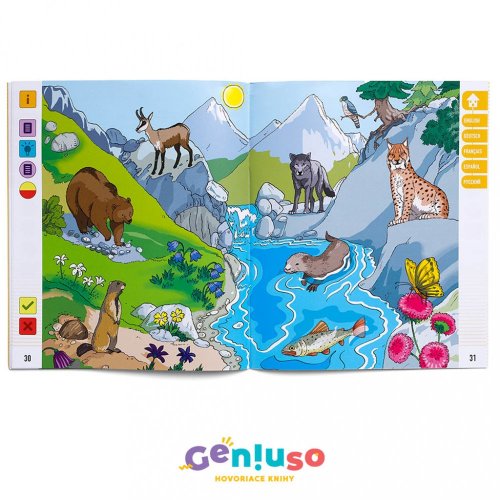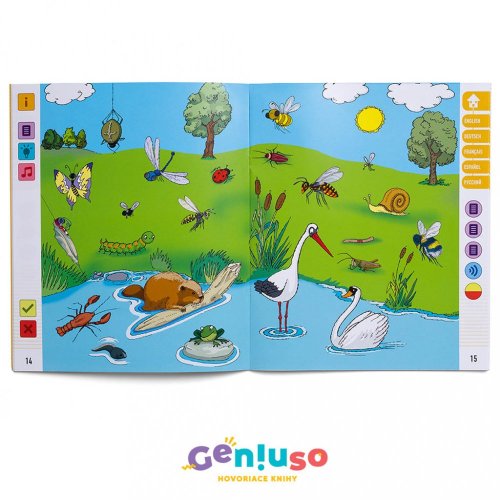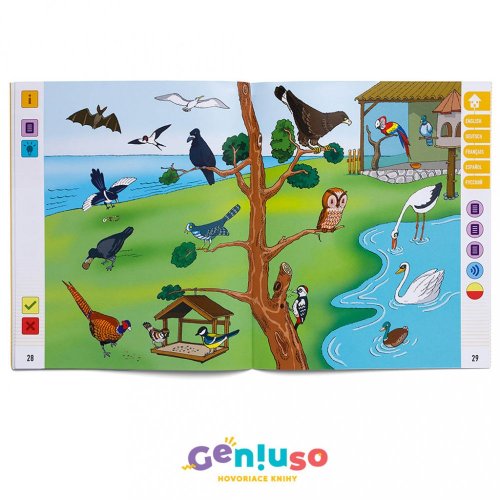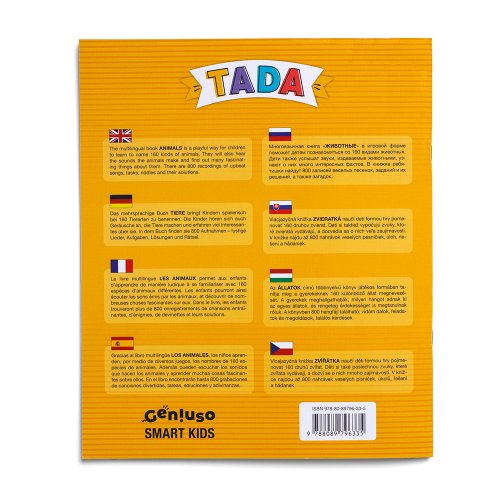 Playful learning in 8 languages! 160 illustrated animals that come alive in one book! If you wish to start with just one TADA talking book first, this offer is the right choice for you. More
Manufacturer: MarDur s. r. o. Product code: 227 How to shop
TADA ANIMALS
Which animal sleeps standing up? Why does a flamingo have red feathers? What's the difference between a rabbit and a hare?  The children learn something new about each animal, listen to the sounds it makes, while having a good time and playing. For example, they will have to look for the animals whose names or sounds they hear. They can also sing along with eight well-known English songs about animals.  
The book can be switched between 8 languages (English, German, French, Spanish, Russian, Slovak, Hungarian, Czech). It was recorded by professionals who are also native speakers of the featured languages. Games and illustrations in the TADA book series will help children acquire new vocabulary of more than 1,500 words in a playful way. So, let's start discovering the magic of TADA multilingual books!
The complete TADA series contains 7 books (224 richly illustrated pages with as many as 8,590 recordings, 3,500 tasks, riddles, questions, and answers, 1,000 rhymes, and 18 well-known English songs). If you decide to buy the STARTER SET, you can always buy 2 sets of 3 books later: TRIO 1 and TRIO 2.
NO NEED TO UPLOAD ANYTHING TO THE PEN:
When you unpack this package at home you can start using the books right away – the pen is ready to be used. All you need to do is turn it on and place it on any Geniuso talking book.
Audio samples:
Watch our short video on YouTube:
Click on the individual products for more details:

The package price includes a 0.05 € recycling fee for the talking pen.
Parameters
| | |
| --- | --- |
| EAN | 8588006045147 |
| Featured languages | English/German/French/Spanish/Russian/Hungarian/Czech/Slovak |
| Number of audio files | 900 |
| Number of pages | 32 |
| Publication year | 2021 |